Top ISO 9001 Consultant in West Palm Beach, Florida (FL)

Many companies, businesses, and organizations are trying to figure out the kind and the type of audit or certification they need for their business. More often than not, organizations are torn between choosing a compliance audit or a legitimate audit for the ISO standard they want to be certified against.
If you are facing this dilemma, don't fret – we here at IQC the ISO Pros of Florida are prepared and equipped with the right set of tools to help you.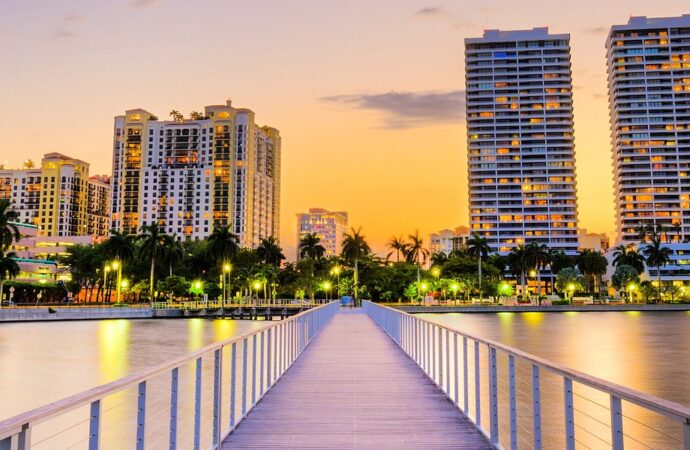 For years, we've done nothing but provide quality ISO standard training, implementation, and accreditation to organizations in and around West Palm Beach. We're known for our fast and urgent response and because of the quality of our work.
Our Certification Services
In the event that you find yourself asking about the different auditing procedures and processes we can help you with, here are some of them.
Pre-Assessment Audits
A pre-assessment audit is a type of audit that you can consider as training or a practice audit. Failing this audit does not have any impact on the result of the real audit.
As a matter of fact, failing a pre-assessment audit is good as you'll be able to correct whatever's wrong and missing on the processes and the practices that your organization has.  
Compliance Audits
Compliance audits, on the other hand, are the audits that you would want to take in cases where you doubt your organization's compliance with government and federal rules and regulations.
It's like the audit that you'd want to get to check if your practices and processes are in legal compliance with the state.
Second Party Audits
Second-party audits, from its term alone, is a type of audit that you can get if you want to audit your supplier, your vendor, or your contractor to see and assess if they're following what's indicated on the contract.
You can use second-party audits to evaluate the performance of your supplier against the agreements you've had written on the contract.
Virtual Internal Audits
If you want to surprise your staff members and your people and you want to do it in the fastest and the most urgent timelines, going for a virtual internal audit would be what you need.
It's the type of audit wherein it's done virtually to assess the performance and the compliance of your company or your organization against a specific standard.
These are only some of the auditing services that you can get from us. We offer and provide a heap of other ISO standards training, assessments, implementation, and certification.
Don't hesitate to give us a call if you need help and assistance. Wherever you are in West Palm Beach, we are just a call or an email away!
Talk to us today, get a quotation or an estimate within a few hours, and get world-class quality services the following day!
You will never regret your decision of choosing us to be your ISO standard certification body!
IQC The ISO Pros of Florida can help you implement, train on, consult, and have your company and/or organization certified on the following ISO Certifications:
If you want to enjoy the above-listed benefits, contact IQC the ISO Pros of Florida, now. Our services are accessible in all of the below-mentioned cities: