ISO Pros of Florida Provides a Variety of Different Standards

We here at IQC the ISO Pros of Florida would never be deemed and considered as the best if we only did a couple of ISO standards and services.
Back then, we only trained companies and organizations, thus our name – Interstate Quality Consultants (IQC). Now, we transformed into a whole new other company that is prepared to give you the services you need.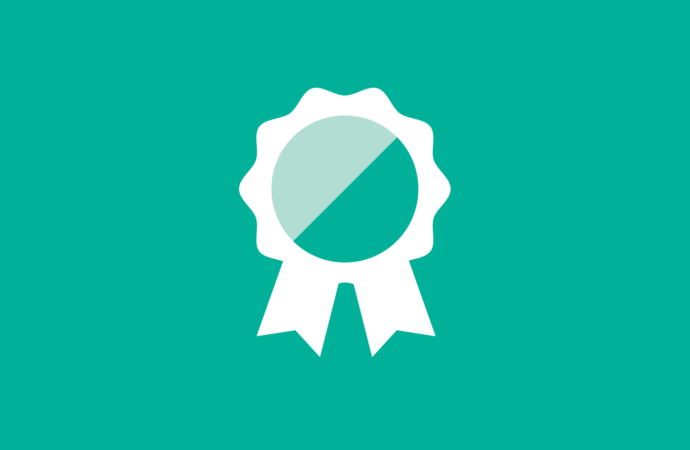 Aerospace AS9101
The Aerospace AS9101 standard is the standard that is meant for the requirements of the QMS or the AS9100.
It's part of the AS9100 family, which is the family mimicked and taken from ISO 9001, which was the true quality dream of businesses and organizations.
Aerospace AS9102
Aerospace AS9102, on the other hand, or the First Article inspection or FAI and is existent because it's where products are tested and prototyped.
If an item doesn't pass AS9102, then it'll not be allowed anywhere within the industry until the time it's improved and developed.
Anti-Bribery ISO 37001
ISO 37001 is the standard focused on eradicating bribery, corruption, and things of those sorts within a company or an organization. While it's not totally going to remove it, it will help when it comes to controlling it.
Asset Management ISO 55001
The ISO 55001, or more commonly known as the Asset Management ISO, is the standard that is aimed towards the improvement of a business or an organization when it comes to processes in reviving or in prolonging the life cycles of our assets and business properties.
Automotive Core Tools
In designing and in manufacturing products and services in the automotive industry, what's usually followed is the automotive core tools, and they include:
Product Part Approval Process (PPAP)

Advanced Product Quality Planning (APQP)

Measurement Systems Analysis (MSA)

Failure Mode and Effects Analysis (FMEA)

Statistical Process Control or SPC
Body Armor BA 9000
The Body Armor standard, commonly known as BA 9000, is the standard needed by the government in order to ensure that suppliers and manufacturers of body armors have protection and security from low-quality items and counterfeits.
This brings us to our next standard, which is the counterfeits standard or the AS6081 standard.
Counterfeits AS6081
Electronics being faked and carpeted somewhere in the world could be rumors, but that's what the AS6081 standard or counterfeits are for. It's specially designed to detect and track down counterfeits on items and products.
Energy ISO 50001 and SEP
The Energy ISO or the ISO 50001 is the standard that has been engineered to provide a rather successful and effective Energy Management System or EnMS to give aid to businesses and companies in conserving energy that can still be used for other purposes.
Ethical Sourcing or SQFI
SQFI or Ethical Sourcing simply is the procedure of ensuring that your products have come from the most trustworthy and the most reasonable of suppliers, manufacturers, and resources no matter what location you got them from.
Facility Management ISO 41001
ISO 41001 or the Facility Management standard is the standard that is applicable to businesses that are involved and the Facility Management sector and is designed to create a plan in terms of how to solve problems and dilemmas part of the Facility Management industry.
Food Safety Modernization Act (FSMA)
The FSMA or the Food Safety Modernization Act is the type of standard you want to get if you want to ensure that your food products and consumables are safe and would never have a hard hand on consumers and clients.
Food Safety ISO 22000
Akin to the FSMA, the Food Safety standard or ISO 22000 also share the same goal. However, the ISO 22000 standard is focused on the business of creating a framework of how businesses can source out and distribute their foods and consumables safely.
Forestry (SFI or Sustainable Forestry Initiative)
The SFI or the Sustainable Forestry Initiative is the standard that you can actually get to help care for the forests in the country. Many wildfires, landslides, and other accidents happen because of our ignorance in taking care of our country's forestlands.
Gluten-Free Certification (GFC)
The Gluten-Free Certification or the GFC is simply a certification that details and outlines how a company declares that their products are free from Gluten, which are obviously harmful.
International Traffic in Arms Regulations or ITAR
The ITAR or the International Traffic in Arms Regulation is the certification needed by businesses and organizations that are going to transport defense-related articles, equipment, and items from one location to another.
Laboratory Accreditation or ISO 17025
Before you get a laboratory accreditation, it is imperative to know what the best practices are of a Scientific laboratory – and we'll be the ones to help you understand that further!
Packaging or ISO 15378
ISO 15378 is the internationally-known standard for packing and for packaging pharmaceutical-related products and articles.
Responsible Care or RC 14001
Following lab accrued. is nothing more than just a simple and regular framework or guideline that discusses how a business or a company should care for the environment with naturally-made chemicals. RC 14001 is published and created by the American Chemistry Council or ACC.
Supply Chain or ISO 28000
The Supply Chain standard, more commonly known as ISO 28000, is the standard that is responsible for the assurance that a supply chain is functioning well and effectively.
Telecommunications or TL 9000
TL 9000, or the Telecom standard is the standard that is somehow an extension to what ISO 9001 is, it's just in the telecom industry, not all the other industries.
Audit Management System or ISO 19011
Audit Management or the infamous ISO 19011 is the plan and the strategy to properly implement auditing management activities and procedures within a company.
Outsourced Internal Auditing
Auditing your internal processes can be done by hiring a certified and a licensed certification body.
Outsourced internal auditing is done so that the views and opinions wouldn't be biased.
Virtual Internal Audits
Virtual internal audits are the outsourced internal audits that are done to check and see if your business or your organization is currently at its peak with how you want them to perform. It could be accurate or it could be not – but the idea is it's done virtually.
Second Party Audits
A second party audit is a kind of a type of audit where you'll audit your supplier (if you're a customer) or the organization below you in a supply chain. The former is what's most taken because why would you even care about the business of a supplier below you?
Supplier Audits
A supplier audit is a type of audit that is done to a supplier who already has a contract, and the audit will be checked and assessed against the contract to see if the supplier is following and is abiding by what's written on the contract.
Supplier Evaluation
Supplier evaluation is a type of assessment wherein you check and assess the condition of your supplier – it's where you would see if they're worth working within the first place; before you award the contract.
Compliance Audits
A compliance audit, from its term, is a type of audit that you can do to check if you're compliant with state and federal rules and policies. It's not going to affect your compliance to a standard.
Pre-Assessment Audits
Pre-assessment audits are the audits you would want to take if you're unsure of the results you'll be given. It's some type of a practice audit where you will have a chance to have a look at the practices your organization has.
Documentation Audit or Desk Audit
This type of audit is for the benefit of both the employer and the employee since the wages of the employee will be put against his or her job duties and responsibilities. The employee and employer can initiate it either way.
IQC The ISO Pros of Florida can help you implement, train on, consult, and have your company and/or organization certified on the following ISO Certifications:
If you want to enjoy the above-listed benefits, contact IQC the ISO Pros of Florida, now. Our services are accessible in all of the below-mentioned cities: