Getting AS9100 Consulting in Florida (FL)

The International Aerospace Quality Group or the IAQG is the body responsible for the crafting and the creating of the AS9100 or the Quality Standard that pertains specifically to the needs of businesses and organizations in the Aviation, Space, and Defense (ASD) industries.
Together with the ISO, they created and drafted this plan, which has been observed and practiced by so many businesses and organizations in history.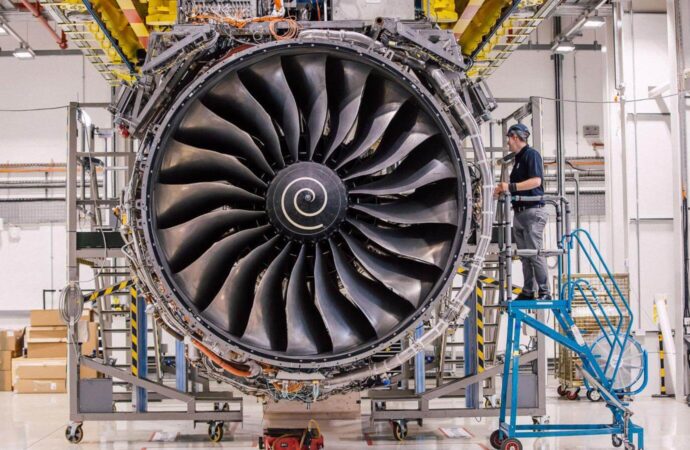 And, if you are a company or an organization that's looking towards getting AS9100 certified, you're just on the right page because we here at IQC the ISO Pros of Florida are more than prepared to help you!
Becoming AS9100 Certified
If you thought that the steps in getting the AS9100 certification were hard, then you're missing the point.
Akin to other ISO standards, being certified in the AS9100 standard is not as bad and as complicated as you think. As a matter of fact, it's actually simple! It's just an advanced methodology of how businesses and organizations attain ISO 9001 in the ASD industry.
To help you further, we've narrowed the steps down in order for you to have a proper sense of how it works:
Step 1: Learning the ISO
While AS9100 would require you to have a specific set of training, it's going to be beneficial not only for your department but also the entire company or organization as it'll be your basis in terms of how you would push and pursue business processes and procedures.
So, you need to learn the ins and outs of the ISO.
Step 2: Performing Gap Analysis
After you get that in place, the next thing you have to do is to figure out where you are versus the goals and the objectives you want to be in – this procedure is called and is dubbed as Gap Analysis and it's something that all businesses must do.
Step 3: Planning and Training
When you finally figure out where you are, what you want to do next is to train your people in connection with the AS9100 standard. Training them might not be necessarily done by a certified trainer, but doing so will increase your chances of being successful.
Then, you would also need to plan and map everything out.
Step 4: Documenting and Implementing
After that, what you would want to do next is to document all of the efforts you have made and collect it into an account. This is also the part where you'll try to implement it, in preparation for the next step, which is…
Step 5: Auditing and Certification
Finally, the step you've always wanted to be in – to become registered and to become certified. When you successfully draw out steps 1 to 4, it'll only be a matter of time until you get the certification and the accreditation that you think is best for your organization.
Trust us here at IQC the ISO Pros of Florida just like how hundreds of organizations have. We will never fail you!
Dial us today and get the best quality of services at the cheapest rates possible!
IQC The ISO Pros of Florida can help you implement, train on, consult, and have your company and/or organization certified on the following ISO Certifications:
If you want to enjoy the above-listed benefits, contact IQC the ISO Pros of Florida, now. Our services are accessible in all of the below-mentioned cities: